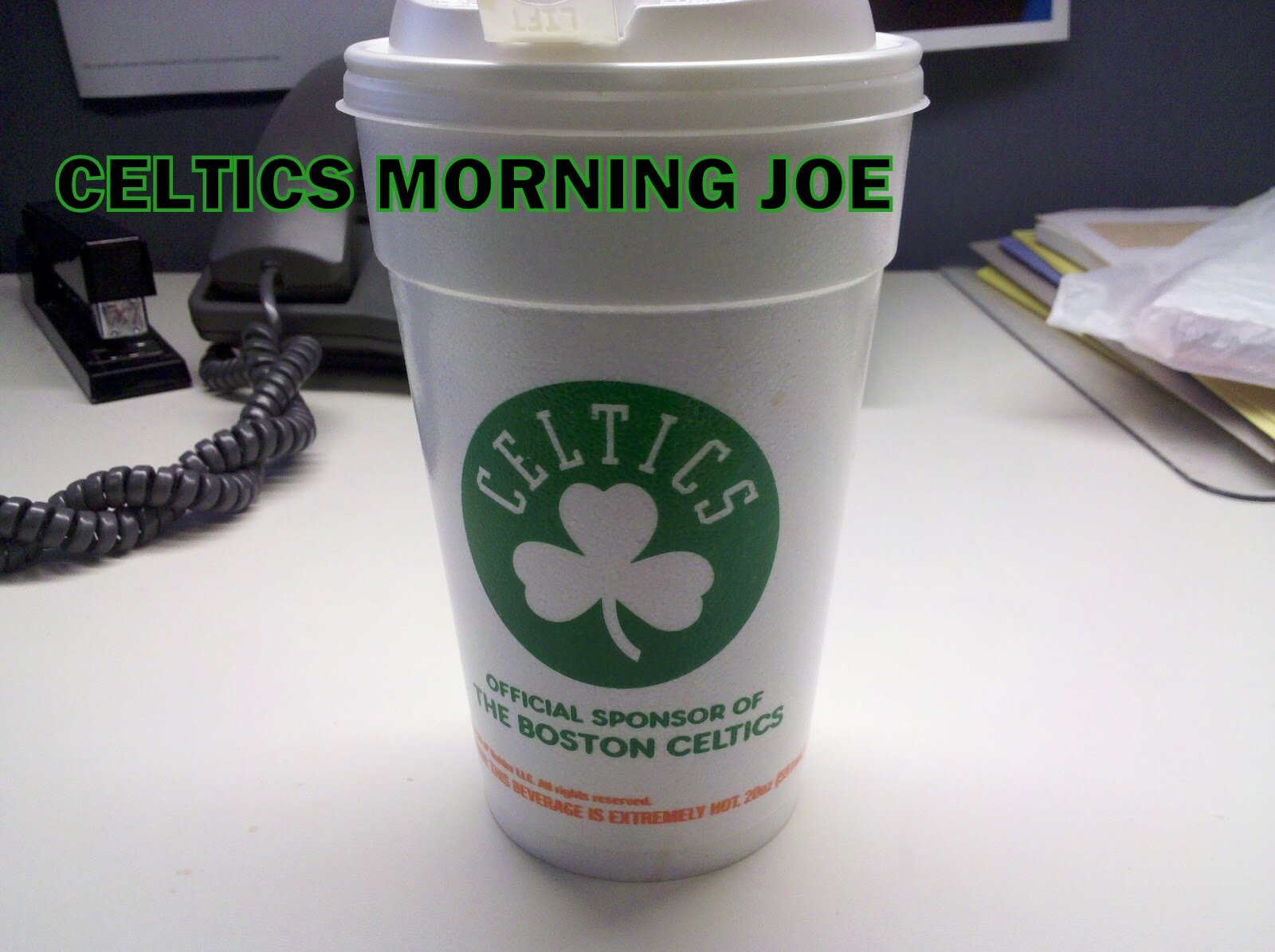 This seasons has followed the script set in our minds. The Celtics didn't give up after the fatal blow of losing Rondo. They used it for motivation, and for awhile the Celtics showcased themselves as a deicatied team first kind of team, who had two hall of fame players willing to do whatever it takes to win another title.
It seems lately that many fans, critics are looking to the Celtics age. But I don't know if it's that. Paul Pierce has been solid, and KG hasn't had a chance. The defense is there in some ways, the numbers are encouraging.The Knicks are averaging 86 points in the first two games of this series. That's 14 points below their regular season average.The Knicks are shooting about 41% in the series – about 4% lower than their season average. Their 3-point FG % is about 37% which is right at their season average.
The Celtics seem to be their jobs, KG is rebounding well at this point even with limited time in game 2. He had 11 rebounds in 24 minutes in game 2 not bad at all. The Celtics issue isn't defense and age. That's my conclusion, because the Knicks would be scoring 100 plus points a night if the Celtics were old and dead.
So what are the issues? First the Celtics are without Rondo, and I know that's beating a dead horse, but it can't go unnoticed. The Celtics could have survived for sometime in there playoffs without Rondo. But I alluded to it the other day about the lack of a play maker on this team. They can't initiate the offense. Bradley has struggled greatly trying to run this team. I liked this idea from rcraig617 from yesterday's comments.

"I think doc should start either terry or crawford and have bradley match jr smith''s minutes off the bench. When bradley starts he's covering felton who uses picks almost every possession so no matter how good of a defender you are there's only so much you can do or he's covering prigioni who isn't an offensive threat. On top of that bradley really isn't a offensive threat so felton and prigioni really aren't being forced to play defense. I believe jordan crawford or terry would provide a little spark and then when bradley comes in we don't have to have terry or crawford on jr smith as much."
I agree, Doc needs to match minute for minute with Bradley and Smith. Yes Smith got some shots off against Bradley, but that's going to happen. I would even say look at Terrance or Lee to even start. Courtney Lee is in the dog house right now,but maybe some home cooking could help. Danny made a mistake, he didn't find an actual point guard, they brought in Terrance Williams for that, and in turn he hasn't seen real time in the first two games. Doc needs to explore the option. The Celtics can't live off of point guard by committee. Hell the Heat have no true point guard, and they use James as point forward at times, but at this point Pierce can't be that guy as much as he used to be. Plus the Heat have Wade who can play point,and Chalmers has become a solid point guard for them.
Another idea was out there yesterday about the loss of Ray Allen. I agree the loss of him hurts, and I also believe the Celtics didn't move on within their offense. They didn't haven't changed much with the offense, and it was a problem when Rondo was healthy. Doc didn't move this team forward. I honestly don't see an offensive flow, and the sets seem inconsistent.
With the recent injury to KG. I think he's been off for months now. He sat out for the ankle, and it felt like he missed the last month and half of basketball. He came in rusty, and with the latest injury who knows what will be of KG. With the Celtics down 0-2, and with the KG injury. Things seem bleak, and the odds are stacked against the Celtics. Only 15 teams in NBA history have come back to win a series after being down 2-0 and that 94.4 percent of home teams that win Games 1 and 2 go on to advance. That's daunting,and I don't know anymore. I want to take one game at a time, and see what the basketball gods do. Things haven't been fair all season, and sometimes it's just not your season. The Celtics walked into this season with big words thrown around, but nothing to back it up with.
They were not prepared, and maybe all of this is a lesson. A lesson that may have cost them greatly. KG and Pierce are not 30 years old. They don't have much time left. Doc didn't have these guys ready. Next season could very well be the end, and hell this could be, but if the Celtics lose in the first round. It will be a tool of motivation for KG, Piece,and hell even Rondo who had a season to forget for Rondo standards.

Categories: Celtics Morning Joe