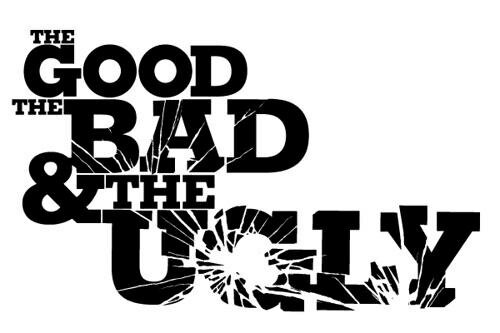 The Good
Jason Terry saving the Celtics season
Terry has talked about heart of a champion all season, and in the past two games he's displayed that heart. In game 5 when the Celtics needed a basket. Terry came up with big three's,and sound passes. Terry was 5-of-9 from three-point land, and he was able to turn the ball over zero times in this game. He had 3 assists along with 4 rebounds. After some of his worst games of his life. Terry has backed up his words in the past two games. This team seems determined, and the funny thing about it all is that Terry seems like one of the leaders in the locker room right now, a role that hasn't been apart of his time in Boston. The Celtics will need two more games of Terry hitting three's, and being a part time play maker.
Green learning to be clutch in the playoffs
Jeff Green had a few game winners, and clutch shots all through the regular season. No bigger then his 10 point 4th quarter in game 5.  Green's dunk capped off the Celtics largest lead of the night of 15 in the 4th. With the Knicks crawling back into the game down the stretch. Green hit back-to-back three's to keep the Knicks ar arms length. Green, like Terry are huge for the Celtics. Especially if Doc continues to use Paul Pierce for 44 a night. Green has learned a lot this season, and he's showing signs of someone the Celtics can trust in the Rondo era.
Bass with another big defensive game, with an added bonus
Bass had a rough regular season. That's been forgotten somewhat with his stellar defense on Anthony. Melo only had 22 points with 14 missed shots. With Bass being able to contain Melo, this is a tool down the road, when and if the the Celtics and Knicks see each other again. In the meantime, Bass hasn't scored the ball much in this series, but at the same time he hasn't had a lot of attempts. Again in game 5 Bass didn't have a lot of attempts, but he scored when it came up. Bass was 6-of-7 for 17 points, and the rebounding isn't a concern since KG is a rebounding monster in this series. Overall, Bass has shown up in this series. Like Green, another good building block for the future.
The Big Two log some  heavy minutes, use others to help down the stretch
KG hit the big bucket with 48 seconds to go in the 4th to give the Celtics a 90-83 lead with 48 ticks to go. Kevin's defense in this series is all-time great stuff. He's leading the league in rebounding for the playoffs. He topped his back-to-back 17 rebound games with a 18 rebound game. Father time hasn't taken KG out of the game. He's a scrappy fighter, and we knew that regardless of how hard it will be for the Celtics to win this series.
As for Pierce, he hit big buckets, but he was tired late in the 4th after playing 44 minutes, and instead of playing hero ball. Like he did for stretches in this game. You can tell just by his 5 turnovers in this game. Paul deferred to others when he was used basically as a decoy out there in the 4th. Green and others stepped up with Pierce dead tired. Pierce honestly had an okay night. He had big baskets, so I find it hard to pick and him a lot, but I think some of it is on Doc, and that will lead me into the bad of game 5. 
The Bad
Doc cuts rotation down to 7
Doc may have saved the season by only playing 7 guys. But I don't know if it was the best thing to do, maybe in this game with it being a game seven atmosphere. It's asking a bit much for your team to win when Pierce can't get a good lift anymore on his jumper when he logs 44 minutes. I think Doc needs to look elsewhere in game 6 when the Celtics play at home. Role players seem to play better at home, and I think he needs to cut Pierce down to 38 a night, surprisingly KG was effective off of 39 minutes played. I don't know if that can last, but at this point the Celtics have no other choice. 

Bradley an offensive liability
Reality has gotten the best of Bradley. Like I've said the Celtics are asking to much of him when it comes to point guard duties. I think he should start, but I also know that Williams will end games in the final games of this series. Bradley can't score the ball in this series, and he struggled late in the season to get any offense. Bradley needs to become more then a defensive player moving forward after this season. If he can't become a better scorer. I don't see a future for him as a starter.
Categories: The Good, the Bad, and the Ugly