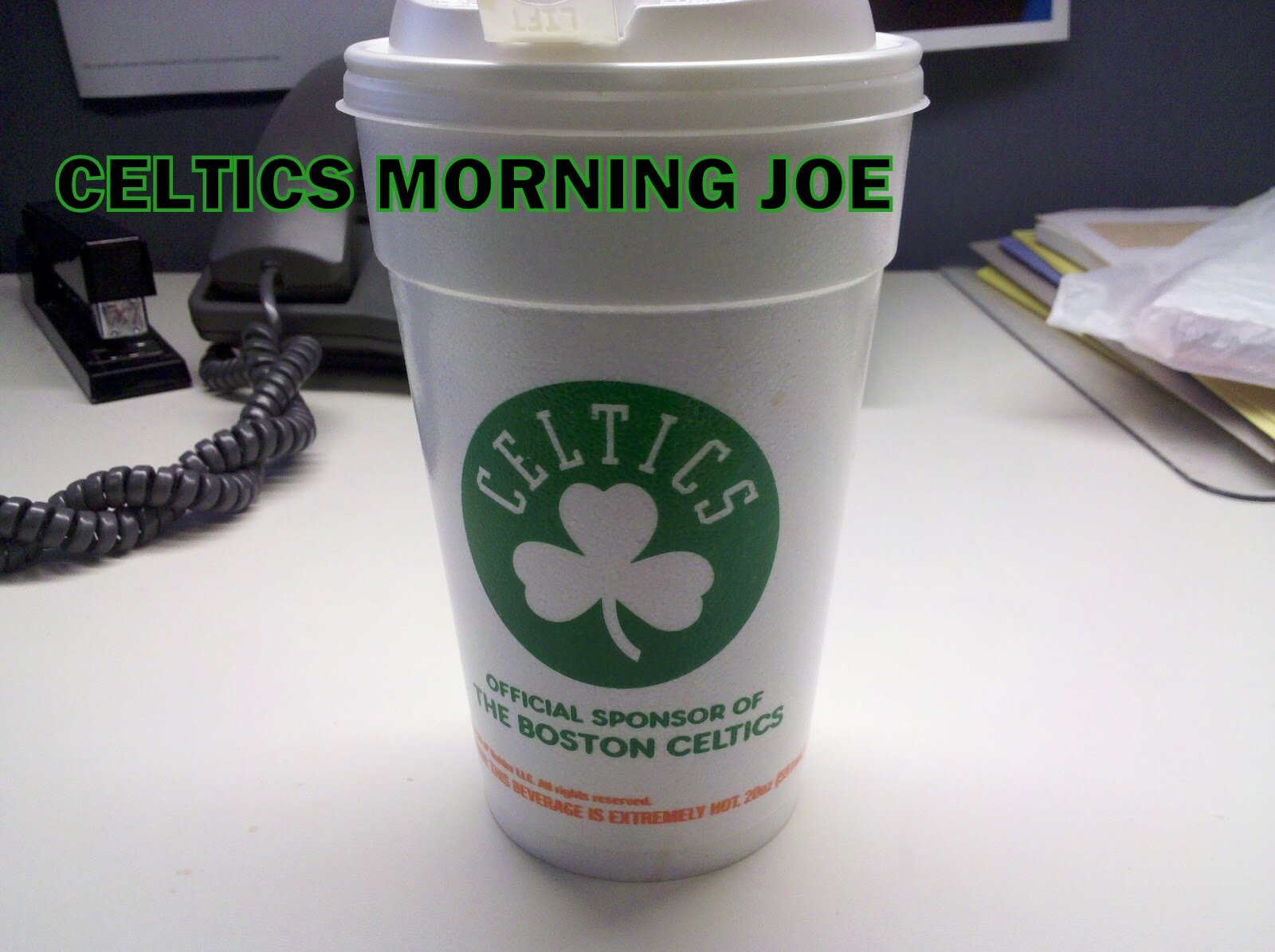 The theme of this years playoffs for most teams has been the big man game, if it's not that, the teams remaining have a certain toughness inside that the Celtics lacked outside of Kevin Garnett. Having Sully back will be a welcome site in 2013-14, but is it enough? Of course not. The Celtics have an inconsistent big off the bench in Chris Wilcox, and he won't get any better at this point, or make an impact that will move the Celtics over the hump. Wilcox will hit the free agent market, and this is what he had to say on a potential return to Boston.
"I mean, yeah, I would love to come back," Wilcox said. "I would love to come back and be a part of this, because I just feel like I didn't. . . . I wasn't me, you know what I mean? So I want to come back healthy. I want to come back and be healthy right from the start of training camp and get a preseason in and find my way from the beginning.
"I think me being hurt and just rushing everything kind of put a toll on me and had me sitting when I could have been playing. I mean, I've just got to go back to the drawing board, get healthy and get ready."
But after dealing with an enlarged aorta for years that put him on the surgeon's table in late March 2012, Wilcox has developed a strong sense of perspective.
"If it's meant to be, it'll be," he said of continuing with the Celtics. "I'm going to be prepared for any situation that I get into from here on out.
"I really didn't have that much time to prepare this year. But at the end of the day I'm blessed. This was definitely a tough year, but at the end of the day it's a blessing for me to be able to play and come out and be able to do what I did.
"But I've got work to do," Wilcox added, returning to a familiar theme for someone so willing to take responsibility. "I've got to go home and work. My body's feeling better now than it really has all year. I'm at my best right now. I know it's going to be a tough summer for me, but I've just got to go out there and get my body right, my mind right and get ready."
I loved Wilcox in his first season here before his season ended with heart surgery. Rondo and Wilcox bonded on the offensive end, and he suffered dramatically this season compared to last seasons offensive outbursts with Rondo running the point. With Wilcox aside. Another way to look at this is that Bass is an undersized big man who fits more of a small forward role. He proved that with his ability to guard Anthony. Brandon has the height to be a power forward, but he doesn't have the length. Green is known as a combo forward. He can play either forward position, and to be honest he's not a power forward.
The Celtics have many areas to address, and we know the number one priority is figuring out what to do with Pierce. Besides that, the Celtics can't play small anymore if they want a world title,or to compete for a title. The Celtics just can't go out there and sign Dwight Howard this summer. Ainge is going to need to be crafty. The big man free agent isn't full of Dwight Howards, but it's still decent. I spoke about David West a few days ago, and I would like that. I just don't see it happening. The Celtics will be able to look into guys like Elton Brand, or even a Chris Kaman. They both played for Dallas this past season, and the Celtics can look into someone like Jason Maxiell. The best options out there seem to be out of reach for the Celtics.
If the Celtics have this team next year, then the C's will be an early exit again if they don't address their toughness inside. The Celtics may have made it to the finals in 2012 if they had a clear advantage inside. They lacked the toughness that would have set them apart from Miami. The Heat struggle inside,and the Celtics couldn't take advantage of that. We have the next few months guessing on all of this, but going big should be a key priority for the Celtics.

Categories: Celtics Morning Joe