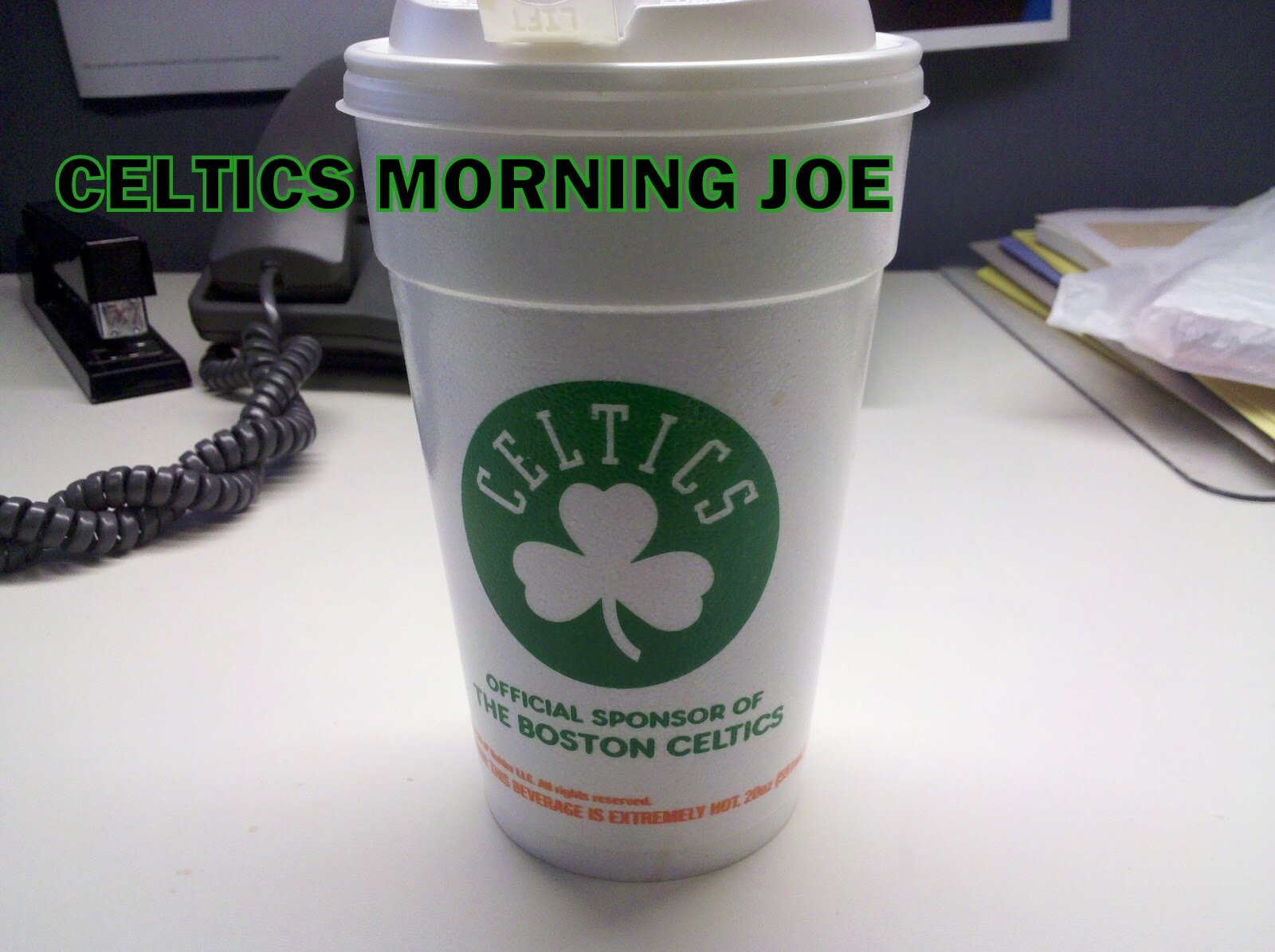 What do the NBA executives think about the state of the Celtics?

Boston Hearld

The brightest forecast came from a veteran executive, who put the club in context with most of its Eastern Conference competition.

"Look, they didn't have a great playoffs when you look overall. They played really well in stretches against New York, but they just couldn't sustain it," he said. "Now take that team you saw in that last game and add an All-Star point guard (Rondo) to it. Now add a kid like (Jared) Sullinger, who as a rookie — a rookie — gave them an inside (element) that they really missed when he got hurt.

"That's not a bad team. They still don't get past Miami, but I don't think anyone (is) doing that. But they wouldn't have been the seventh seed, and maybe they even get to the conference finals again. Then who knows? You get an injury to another team like the ones they had, and all of a sudden you're deep into the playoffs.

"Now, I'm not saying this is highly likely going into next year, because, you know, even if the old guys (Pierce and Garnett) come back, they're even older, and that makes it harder to count on anything with them."

Another general manager painted a darker picture.

"It's just so hard to get things done these days with the new rules," he said. "The tax has become really punitive, and it's become a real drag on everything. The bigger market teams still have an advantage, but it's getting closer and closer to parity. That's what the league said it wanted, but it makes it harder to make moves.

"I'm really not sure what the Celtics will be able to do. Players get older, and that makes it harder to trade them. It's hard to get another team to give you an asset of any value when they're getting someone who will only be playing another year or two. Not many teams want to go that way, because it means they'd have to win right now to make the trade worthwhile — and that's hard to do under any circumstances.

"Everyone knows KG and Pierce can still play, but if you're another team, what can you really give up for them? Another coach may want to make that deal, but the GM and the owner probably won't."






I don't think the Celtics are in deep trouble. I think with Rondo they will be a playoff team regardless of Pierce and KG. I think Rondo has enough guys to get into the playoffs. The question is if the Celtics can become contenders this season, or will they have to wait until they have some extra cap space. The new labor rules will hurt everyone, and I disagree that the new rules hurt the Celtics overall. They have Rondo on a cheap contract, and they have  Pierce coming off the books in a year from now, or in a couple of months. The Celtics also have young up and coming guys like Green, Bradley, and Sully.
The  NBA is  changing.  Teams are not built around Big Threes anymore despite Miami. Look at the Grizzlies, Pacers, and Spurs. The Spurs Big Three are not superstar guys anymore. Duncan is great, and so is Manu, but those guys are past their primes, and they play within the team concept that has extended and help their careers. 
The Celtics need to look at the new NBA, and it helps that they have Rondo. Those three teams are deep without mega stars,and they are strong inside. Can the Celtics become that team over night with the right moves. They need to bigs and tough character guys to play with. I don't think the C's need to get out here and get the big blockbuster. Danny needs to look at what the Grizzlies have done, and the Pacers.

Categories: Celtics Morning Joe