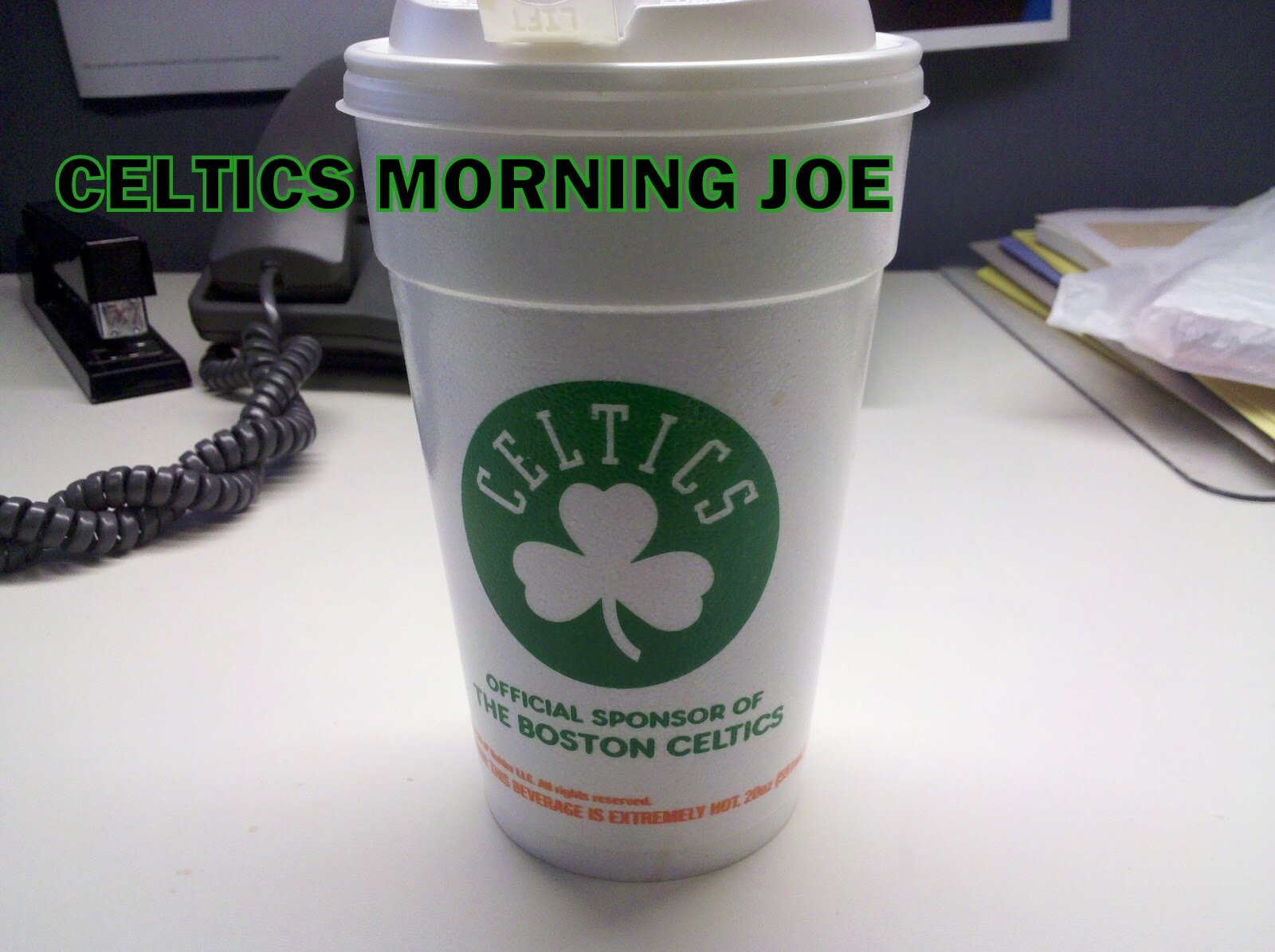 In the public eye both Danny and Doc looked like they were on the same page, reading the same book, and maybe listening to the same music. During the final stages of Doc's curtain call, Danny and the Celtics offered Doc a letter saying they wanted him back. During Danny's press conference Tuesday afternoon, he expressed that the Celtics wanted and expected Doc Rivers back as head coach for the C's.
 
"On May 9th, we sent him a letter saying that we expected him to be our coach, and he was under contract to be our coach for three more years. That was our intention all along and that's what we hoped he would do. And then in subsequent weeks, conversations started as he still had uncertainty as to what he would do.






On May 8th, Doc was off in another world dreaming of something better, or at least it seems that Doc wanted the easier path to another title. Danny expressed that him and Doc talked about Doc breaking Red's wins record in Boston , and also having a career like coach Pop, and something that Jerry Sloan had in Utah . Danny said in so few words that everyone was a winner in all of this. He said he wouldn't have traded Doc if it wasn't for the best for the Celtics. Throughout the press conference it was clear that Doc wanted out. With what Danny said about Doc. It was clear that Doc didn't give much thought about his legacy or his players that he left behind.






"I had planned on Doc being our coach all along," Ainge said. "We had discussions about him being a Gregg Popovich, a Jerry Sloan, a Red Auerbach, breaking Red Auerbach's all-time wins record as a Celtic, and being here for a long time. I never thought about this day until (talking with Rivers on) May 8, and even then I didn't really think it was going to happen until (Monday). We never were really close to a deal (with the Clippers), in spite of the reports.

"I don't want to get too emotional. Doc is going to a great situation, a place that he chose, a place that he wants to be. It's not a place that I chose for him to go, or a place I want him to be. But I wish him well. I'm also grateful for my relationship with him."

Danny sounds pretty broken up about this, and it's a shame that his tone doesn't come out with these quotes. It's clear that the Celtics are in change mode. I won't call this rebuilding mode, because this team is a playoff team with or without KG and Pierce. The Celtics just need to shape this roster around Rondo, despite many writers saying he's not a building block. Danny also said he thought Doc didn't give up on this team, and I guess it's up to some of us to disagree. Danny was doing his job in front of the media. He wasn't going to be the bitter ex-girlfriend. Danny was going to show class, but I think we got enough out of Ainge saying that this was Doc's choice.
Doc's loyalty wasn't the first thing on his mind wasn't it? Like we had discussed here a week or so go. Loyalty is dead for the most part in sports. I guess its dead on both sides. I think Danny has been on both sides of not being loyal and being loyal. Doc was a case of Danny being loyal, and trading Perk was something of a bad move and perhaps not a loyal move.
Danny said we shouldn't have bad feelings towards Doc. I've heard some rumblings that this was ownership wanting to let go of Doc because of the salary of Doc. Maybe that's true. Where was Wyc during the press conference? No matter how ownership felt. Doc's departure will hurt his legacy in Boston . Doc will be the only coach besides Bill Fitch to win just one title with the Celtics. Of course Doc will be regarded high because he was a great coach during his 9 years in Boston . Doc was the perfect coach for the veteran 'Big Three" looking for their championship. A second title was minutes and points away in 2010, and that will always be a haunting memory.  A moment that will never leave me, and maybe that's what drives Doc. Winning the big one. Knowing the track record of the Clippers. I don't see the Clippers winning the West.
For all of us we can form our own view on the Doc era. With it at an end, and maybe the story wasn't supposed this way, but it has. Doc's lasting memory for me will always be in 2008, but his departure will always eat at my memory of Glenn 'Doc' Rivers. I think this is one of the biggest stories about Ainge's press conference.
Rivers recently shared a fear with Ainge. The coach believed his influence was slipping. Though Ainge denied that the oft-thorny relationship between Rivers and Rajon Rondo influenced the coach's desire to leave, Ainge did acknowledge that Rivers was worried about his hold on players.

"Doc just felt a change would be good for our current players, that maybe a new voice would be better," Ainge said. "He expressed that, yes. He felt like it was time for a change. He shared with me that he felt like we all needed a change. His rationalization or justification for going to the Clippers was that he just felt that was better for everybody. I don't think there should be resentment. I know how Boston fans are, but I don't feel like there should be any."

Ainge also said he doesn't believe Rivers quit on the cause.

"I don't think Doc quit on this franchise," he said. "He knows the pulse of players better than anyone and I think he believed a change was needed. Maybe he felt he needed a change. But Doc gave everything he could for nine years. One thing I've always appreciated about Doc was his stamina. He gets up and down like any coach does after wins and losses, but that sucker is there the next morning, watches the film three times and he's ready to go again. He's given us every ounce he's had for the last nine years."

And if Rivers was haunted by the prospect of another rebuilding phase — a return to the conditions that existed prior to the arrival of Kevin Garnett in the summer of 2007 — Ainge says he understands those apprehensions. But Ainge also made it clear that Rivers signed a five-year contract worth $35 million knowing that a major rebuild was in the works.
I believe his voice was lost. I think the Celtics under played all season, and I think because of that many critics are under selling this team going into next season, and that's great. Look at it this way. The Bulls are already considered title contenders. With Rose coming back. Who else do the Bulls have? The Bulls roster is similar to the Celtics. Rondo is an equal to Rose in some ways, and outside of those two point guards the rosters are filled with talented players. I think everyone is acting like this is a rebuild like the Cave went into when Lebron left Cleveland. This is not even close.



"[Soon after], we had a conversation, him and I, as friends and partners over the last nine years, and a guy that I really trust, we had a conversation that we discussed the possibility of him trying to get the Clippers job. There were other teams that were interested in hiring Doc, [but] we didn't allow any of them to talk to Doc that had inquired. But the Clippers was one that intrigued him a little bit. I'm sure their great mix of talent had a lot to do with that, and his friends Skip and Al -- his golfing buddies out in Bel-Air -- had a lot to do with that. But with the idea that, if it wasn't going to be a win-win-win situation, if it wasn't good for the Celtics -- which is what my job is: Do what's best for the Celtics -- and if it wasn't good for him, it wasn't good for the Clippers, we just wouldn't do a deal. And he'd come back and coach [the Celtics].






I do like Danny's last jab at Doc. "But the Clippers was one that intrigued him a little bit. I'm sure their great mix of talent had a lot to do with that, and his friends Skip and Al -- his golfing buddies out in Bel-Air -- had a lot to do with that." This move was all Doc's choice.

Categories: Celtics Morning Joe