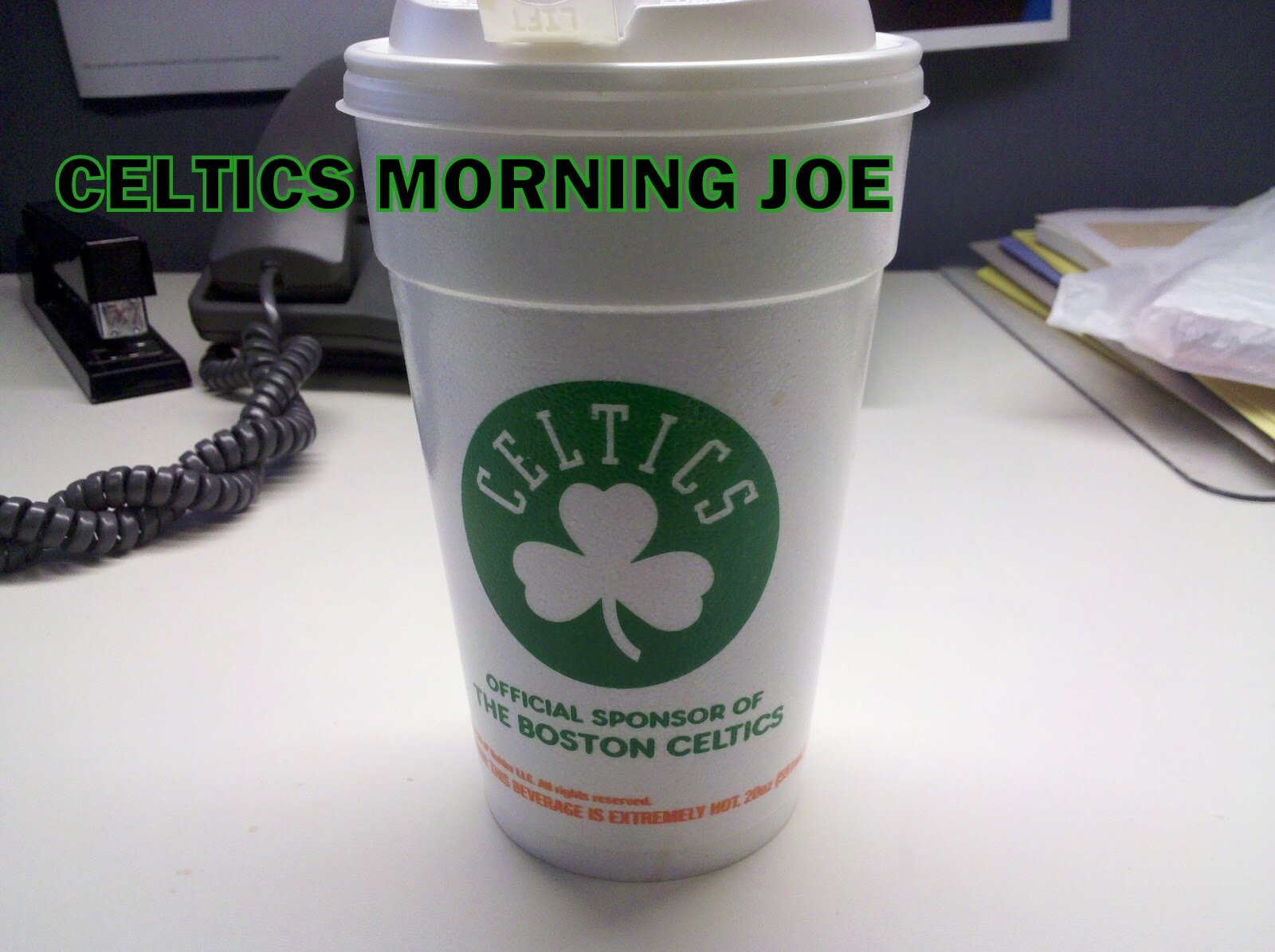 When Brad Stevens walked into his first press conference with the Boston Celtics. The banners started to speak to him. It's hard to miss 17 championship banners above your head, and who could forget the spot where banner 18 was supposed to go. Instead of an empty spot with a spotlight signaling the new banner that was destined to happen. The Celtics had the scoreboard set to 18 on the Home and Away spots.
The KG era ended with one banner. A banner that many of us will cherish until the day we die. The era  that has just passed will also be remembered for the missed opportunities because of injuries,overall team health, and trades. The Celtics ended a 22 year drought, and now were currently looking at a 5 year drought. Which has seemed short, but so long at the same time. In past Celtic eras. You didn't have to wait a long time for a championship. Times have obviously changed, but the transition was much easier back then.
Russell, and the Celtics won their last title in 1969 in that reamarkable 11 of 13 titles era. The following title came in 1974 with Cowens and Hondo. The Cowens led Celtics would grab another ring in 1976. The following title for Boston came in 1981 when Bird and the Celtics beat the Rockets. The pattern between era's was 5 years. That was broken when the Celtics went through the 22 year drought from 1986-2008. 
The state of the team is still much undecided. The blockbuster deal that's sending KG and Pierce to Brooklyn still hasn't been finalized. That's a press conference that will sadden me when we get there. That deal will happen, and the Celtics have picks at their disposal for years to come, with 9 picks overall. The Celtics cap situation isn't really the best for the next two seasons, but I think Danny's goal is to draft well, and to work with what he has, with a big trade or two in there that could kick start the Brad Stevens, and Rajon Rondo era quicker.
"One of the things that I am so thrilled about is working at a place that has such high standards," Stevens said, "and places such a value on culture."


This city is always hungry for a winner. At this point a lot of fans seem patient, but how long will that last? What should be some of our realistic goals?

"Brad was my first choice," Ainge said. "I have watched and admired his poise, his intelligence, his teams, their effort, their execution under pressure. I've always looked at him the last few years as a guy that was a great candidate to be a head coach, never really thinking it was going to be this soon in Celtics history but is a guy that I have targeted for a long time as a potential great head coach."
"Anytime you have an opportunity for personal growth like this, those are things I really latch onto," said Stevens. "I know there's a lot of growing ahead, I'm the first to admit that. I've got a long way to go, I've got a lot to learn."
Without question this was Danny's guy before Stevens knew it. Danny committed with Doc, and he'll do the same with Stevens. Brad Stevens seems willing to learn from players, assistant coaches, and his biggest fan Danny Ainge. I think the expectations for this team should be playoffs. Even though many would like to see a off year for the Celtics so they can draft in the top 5 or grab the number 1 pick. The tanking argument has been addressed here already, and I'll say no to that every time. I think most of us understand that Rondo is coming back from a major injury that shouldn't be taken lightly.
"I don't really know a timeline, but when they did the surgery -- and I hate to put pressure on the player -- but I think his goal and a very realistic goal is to be ready Opening Night," Ainge said following head coach's Brad Stevens introductory press conference. "I'm guessing that training camp will be maintenance, maybe not do two-a-days, maybe miss a day here or there, but I think that our objective is he'll be ready Opening Night. I haven't heard anything that's suggested otherwise."
With Rondo still expected back. I think nothing less than the playoffs. Which is good for a young coach. Who wants a losing record in your first year. Plus winning means having free agents wanting to play for the Celtics. The Celtics won't be able to sign them out right, but they can possibly facilitate a sign and trade. When it comes to expectations in the long term. It's all about 18.The short term won't be easy, and hopefully we all stay on the ride that will led us to another banner.

"I have absolutely no doubt Rajon Rondo wants to win another banner with the Celtics," Grousbeck told CSNNE.com. "And with this coach is the plan."

Grousbeck added, "It's clear what way we're going here. And I'm very confident Rondo will be a huge part of it."
"I believe his press is far more negative than justified," Grousbeck said. "There's absolutely no truth to at least half the stuff that's out there. I know him as well as anybody on this team."
Categories: Celtics Morning Joe