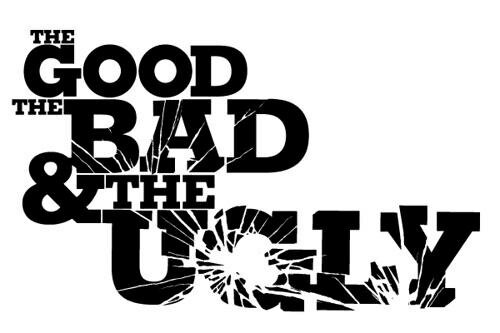 The Good
Pressey shows up against the Knicks
After sitting out the Celtics preseason opener on Monday, Pressey, an undrafted free agent  logged 28 minutes of floor time Wednesday against the Knicks. He added 13 points, along with 7 assists, that were steady. Paul helped Boston erase a 23-point deficit before falling 103-102. Pressey has without question, put his name in the conversation as back up point guard.
Babb impresses in comeback
Babb finished with a team-high 12 points on 4-of-6 shooting, and his defense was note worthy as well. I don't know if he'll make this team, but he's putting in the effort, and if the Celtics pass him up. I would think another team would pick him up.
Boston has an open roster spot with only 14 guaranteed contracts, but it's so close to the luxury-tax line that Babb would really have to impress to earn that final roster berth. Danny is unlikely going over the tax line.
Gerald Wallace making his case for starting job
Brad Stevens hinted during camp that he may move Jeff Green to shooting guard, and with that, maybe he'll use Wallace at small forward, or just the upset. Gerald has been consistent so far, he scored 16 in the preseaosn opener Monday night, and he followed that up with an outstanding first half with 10 points. I think Wallace should start, and with a few weeks to go until the first game, anything can happen, but so far so good with Wallace. 
Vitor Faverani pulling all the right strings
Vitor Faverani get's my excited. I think his hands have been amazing so far, and that's beautiful for Rondo. Vitor has a decent jumper, and he's able to finish at the rim, so far at least. His rebounding seems to be pretty good as well. Vitor had  11 points, and  6 rebounds Wednesday night. This is the type of guy that will make Rondo a 12-13 assist passer every night.

The Bad
Where is Jeff Green?
Listen, I know it's the preseason, and Jeff isn't going out there to score 30 a night. But, from what I see, he seems like the other family in your family portrait just there, messing up your special moment. Jeff had 10 points, but he seems in love with the three ball right now. Jeff was 2-of-6 from three-point land. Jeff hasn't showed me any leadership on the floor as of yet, and if he wants to be a leader on this team. I expect more.
Three-point lovers
Speaking of three-pointers. The Celtics attempted 24 three's, while the Knicks attempted 21. It's never a good thing when you take more three's than the Knicks. I know Sullinger can make a three, but I wasn't a fan of his two attempts. Get on the block. The Celtics don't have that one knock down three-point shooter, but so far it seems like it's apart of the Celtics offensive makeup.
The Ugly
No Bass and Lee
Okay, I still know it's the preseason, but I see nothing spectacular coming from Bass, or Lee. On limited minutes, Lee played 26, and Bass 21 minutes. But during their time on the floor, they didn't produce. Lee only had 2 points, and Bass with 4 points. These two have started in both preseason games, and they haven't meshed well with the starting units that have been used. If these guys want to play this season, they better wake up, or someone out of nowhere will take their spot in the rotation.

Categories: The Good, the Bad, and the Ugly