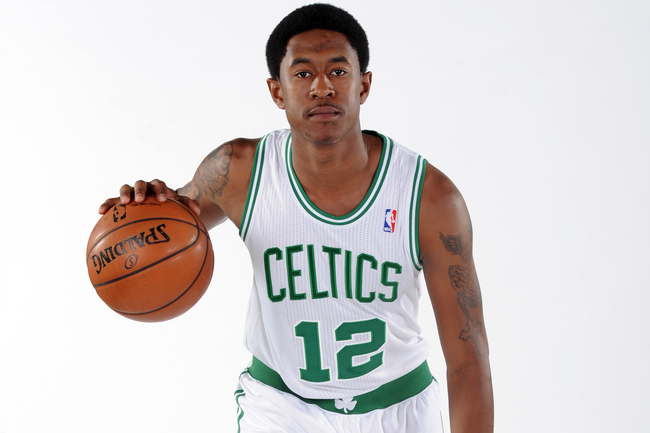 Brooks has made a good impression on me,but it doesn't matter because I don't coach the Celtics.  Lee, has been okay at best, and Crawford almost the same, just okay. Brooks has played well in the two games that he's been given a chance to play in. Brooks put up 13 points in the Celtics one and only win against the Knicks. He put up 8 points against the Knicks in the 103-102 loss, and 17 in Wednesday's win.

The window for making an impression is shorter at this time of year, as MarShon Brooks knows well.

The so-called logjam at shooting guard isn't budging with players Jordan Crawford and Courtney Lee commanding more minutes than the former Net.

So Brooks made sure he got noticed in the Celtics' 99-97 exhibition loss to Toronto, a result that dropped the their exhibition record to 1-5.

Brooks' 3-pointer with 24 seconds left cut Toronto's lead to 97-95 and capped a 15-point fourth-quarter performance by the guard. He finished with 17 points on 6-for-10 shooting, including 3-for-4 from downtown.

Only a Crawford air ball with three seconds left followed by Jared Sullinger's rebound and put-back miss off the bottom of the rim kept this game from going into overtime.

"We've got so many guards. My time is limited because of that, so I just try to fit in," Brooks said. "I'm on a new team, I'm trying hard defensively. So if I see an open look I'm going to take it. We're all fighting for time, we're all fighting for minutes, and I just want to show coach what I can do.

"A couple of guys were out tonight, so I knew I was going to get my opportunity to play," he said. "I just wanted to be aggressive. It's just my game, and shots were falling. I just trust in my craft. If I get an open look I'm going to knock it down."
I wish to see him play the rest of the preseason. I say start the kid once, and see what happens.

Categories: None