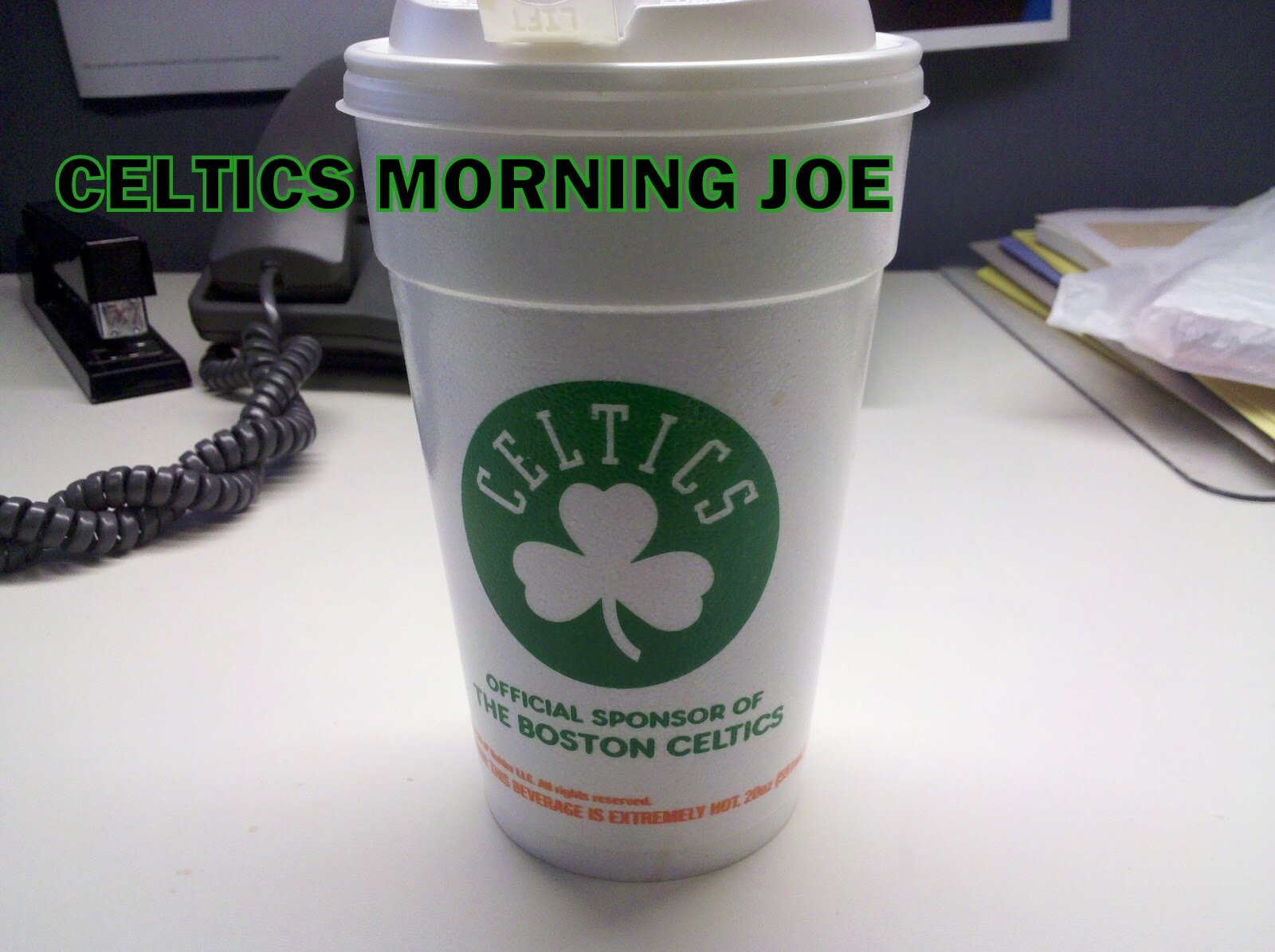 Is Danny the reason behind the Celtics first round loss to New York? I think you can blame the basketball Gods for taking Rondo out for the season in late January. I think Danny started out this season with good intentions. He replaced Allen with Terry,and he attempted to have both guys in Boston, but Ray was gone shortly after the Terry signing. Danny had a nice steal in the draft (Sully). I think Ainge dropped the ball with character guys. The Celtics lost guys like Marquis Daniels,and Pietrus,and you can even say Sasha was a miss. Those three guys are not the most talented,but I believe they knew their role as bench players,and they were scrappy,and smart.
I even think Glen Davis was that character type guy, perhaps low on the basketball I.Q scale, but he was scrappy,and he seemed to be giving max effort. Don't think I want him back, because the Celtics upgraded slightly with Bass. What I like about Davis? He wasn't shy about shooting, or taking the ball to the rim, but he was a ball hog at times also,and it hurt the squad. But also believe he was forced to with the loss of a center in 2011. Listen to me, I'm talking like it's 2011. Another character guy was a Eddie House,and James Posey from 2008,and House stayed until 2010 before being traded for Nate Robinson at the trade deadline.Leon Powe was another character guy. The list goes on with this roster for the past 5 seasons.
So my thoughts about this roster came down to the bench. It showed in the post season. Doc cut the rotation to 7 guys, He hardly did that in prior years. He didn't use all 12 guys, but at least 9 guys,and sometimes 10. He lost trust in Lee, Crawford, and Wilcox. So if Danny wants to take some of the blame, I guess he's an easy target with the results of this season.

"I take full responsibility for our team not being as good as New York. That is not Doc's fault, and that is not KG's fault or Paul Pierce's fault or Rajon Rondo's fault."
Danny was given some odd circumstances. The loss of three key players. I don't know Jordan Crawford all that well, but he lacks the character mindset that I was talking about. When it comes to the 2013-14 season. We know the roster is on hold until Danny figures out what is next move is with Pierce. And that decision perhaps leads into KG's future. In a perfect world. Pierce could take a pay cut. But with the rules, it's not possible. It's still possible, but Danny would have to work a lot of magic,and Pierce would have to agree with the terms. Which I can't see him doing. If you think about it. Danny planned Paul's contract perfectly. Pierce's game dropped off a bit,and for some other fans, maybe it's off more then I see.But hopefully we can agree on this. Rondo makes then Pierce per season. Does Pierce deserve that? No he doesn't. I guess you could say he does deserve the 16 million because of his past services. But Pierce is not that guy in anymore.
I want Pierce back first of all. The thought of him in another jersey just doesn't seem like an option in my head. But I also care about the future of this team. Look how long Pierce had to wait for KG,and Allen to come here. Pierce was 30 when that happened. Rondo has just turned 27 years old. The way Rondo plays the game. Rondo will have 6 more seasons of greatness,and after his 33rd birthday? I don't know, maybe he'll still be able to do the special things he's accustomed to do. My point is, the Celtics cannot waste Rondo's prime. How can Danny keep everyone happy? I don't know if he can. My question for you guys. Can the Celtics win with this roster next season with the return of Rondo,and Sully?
Will Jeff Green have a even better season with Rondo back? Will that be enough to win a championship with Pierce still on the roster? I think many are assuming that Pierce doesn't return. For the first time, I believe that he probably won't. Would I hate Danny if let Pierce go? Maybe for a moment. But if he truly justified why he did it, then okay. If the Celtics just want to dump his contract,and they don't improve for Rondo. Then I'm furious. I think what makes me second guess, or give another thought about letting Pierce go is the simple fact that KG could follow him,or just retire. KG looks good still,and he was hurt in the playoffs. I think this will be Danny's toughest off season to date. Hell he may have to coach this team if Doc retires. Who knows what's ahead for this team. It could be worse though. We have a point guard to build around, and the only thing with that is this. You must get him players. Because Rondo can't do it alone. A big man would be great, and if you add a big man, and if Green gels well with Rondo. Then you have a new big three.
How do they get that big man? Don't know, but I believe it's what Rondo needs.

Categories: Celtics Morning Joe