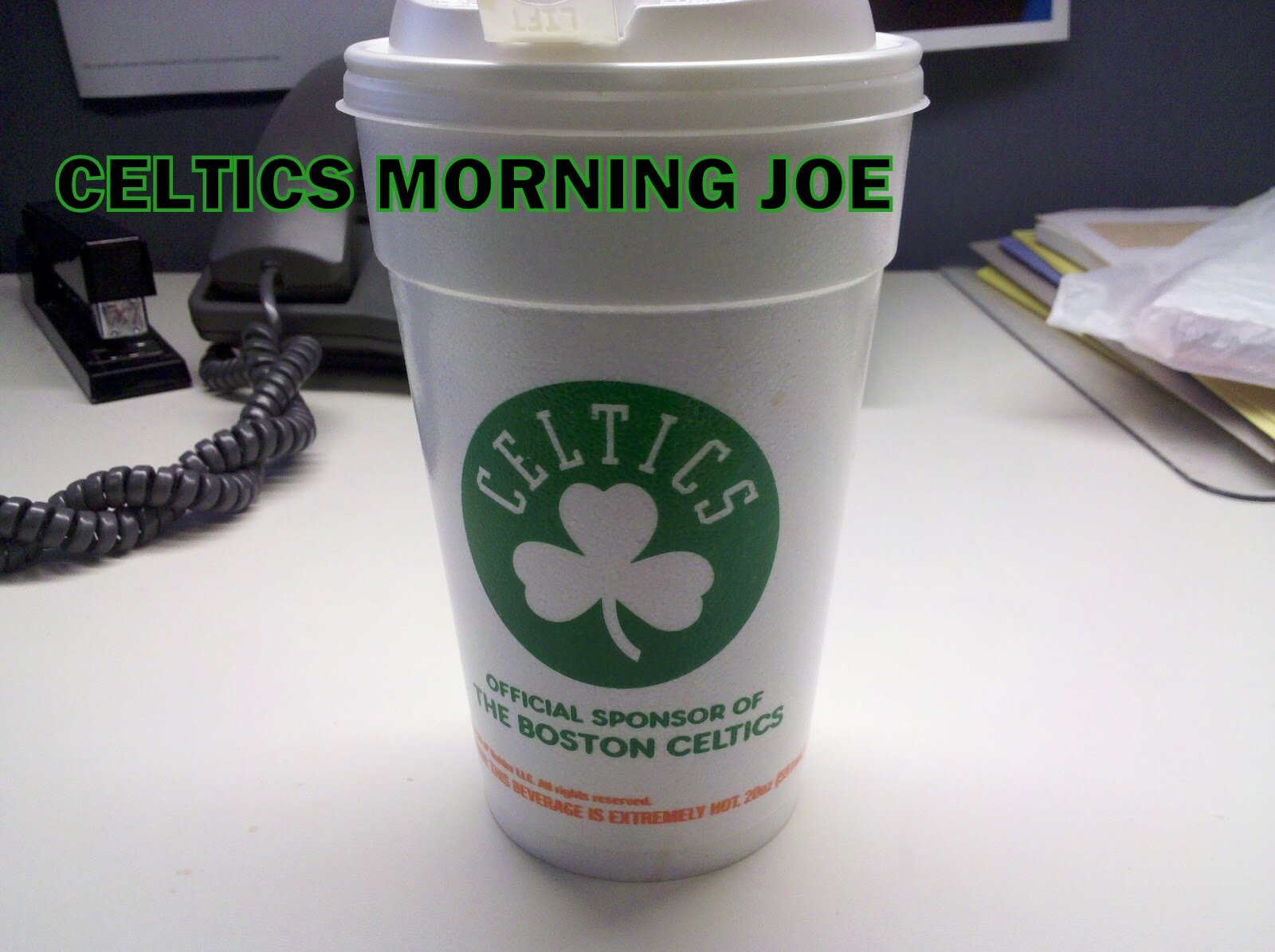 Danny Ainge didn't have a box of tissues by his side, but instead he had three jerseys ready to handout to three of the four newest members of the Boston Celtics. For years, Danny was tempted with the idea of rebuilding. He stayed with his core longer than most would have thought. I think it's hard to get the truth out of anyone, but it's hard to guess what happens to KG and Pierce if Doc returns. Danny wasn't going to waste anyone's time. His rebuilding effort is fully underway, and his ability to deal KG and Pierce together for another crack at a title together is special.
"Instead of having a farewell tour this year and letting them go by the wayside, to be able to get the young players and draft picks, as hard as it is for some fans, as hard as it is for me to do when I care as much as I do about them, it was the right thing to do for the Celtics organization," said Ainge. "It just softens the blow that they get to go together and play on a great team."

The president of basketball operations sounded truly happy for the championship opportunity Pierce, Garnett and Terry are about to receive. All three will be introduced to the New York media Thursday.

This deal works out for both teams. It truly does, and that doesn't happen often. Danny was also showing some honesty with his new guys right there on the stage. He made it clear that the team is stocked with shooting guards, and even with bigs. Ainge isn't done yet, and we can look forward to more rumors, and other trade possibilities this summer.
Boston Herald

Ainge admittedly is in a very fluid situation. Any or all of the four remaining ex-Nets may not make it to the season opener as Celtics.

"Everything is in flux for the next few months," said Ainge. "We have a little bit of a logjam at our big positions, and a little bit of a logjam at the shooting guard position. There's decisions and choices we'll have to make over the next few months."
At the end of the day, and with all of Danny's picks, and the trade exception,and cap space next summer. I believe his intention is to stick with Rondo. Despite the deal that sent out KG and Pierce out. I believe deep down inside that Ainge is loyal. Look at how he treated Doc during the rough years, and how he stuck with him, and with Pierce. 
Boston Herald

He also doesn't agree with that comparison.

"There's a big difference," he said. "Even though I did say that, and it would have been better for the Celtics overall in the '80s if we had done that, the difference is that Paul, KG and Ray (Allen) were playing at a much higher level than Kevin and Larry were playing in their 30s. Those guys didn't even make it to their mid-30s.

"Larry had two Achilles tendon surgeries and a back surgery," he said. "Kevin had the foot that never really got better after he had the surgeries on his foot. That's why I was saying that. It's apples and oranges as to who those guys were and these guys are, and the longevity and durability of their careers."

Instead, Ainge said, he was prepared to bring back Pierce and Garnett for that farewell tour. The offer from Nets general manager Billy King was quite simply the first good offer Ainge received for his Hall of Fame duo.

"It makes me feel better. Paul and Jason Terry and Kevin Garnett mean a lot to me," said Ainge. "They're just great people. They've done a lot for our city. The fact they've been able to go together to a team will be an ideal fit for them. They won't have to carry a heavy load with three other All-Stars on the team. They'll have a great deal of depth. It's pretty ideal for them.

"But collectively, individually, there were no better offers for us at any time over the last few years. So rather than have KG play one more year, and us not be the standard we used to be, and Paul with one year left, it definitely was the right move for us in trying to fast-forward the rebuilding process.

"It hit me (to make the trade) when we got the offer that we got," he said. "I don't think there's ever a point we said now is the time that we have to do a deal. It was just that we got a really good offer.

"If there were no good offers, which there hadn't been over the last couple of years, it would have been very easy to (bring them back) and try to fill in the roster. They were under contract — KG for two more years and Paul for another year — and we would have kept everybody together."
I kinda feel that Danny has given some mixed signals on his thought on this. He was either torn to no end about this, or he was looking for this. Like I said this helps the Celtics and Nets. The Celtics get to fast forward the rebuilding process with cap space(next summer), and picks, with the trade exception worth $10.3 million. So they can build this team around Rondo, and Stevens. Plus KG and Pierce get a chance to walk away champions together. I think Danny wanted to put them in a winning situation,and with the Nets wanting them both, it was a winning situation.

Categories: Celtics Morning Joe