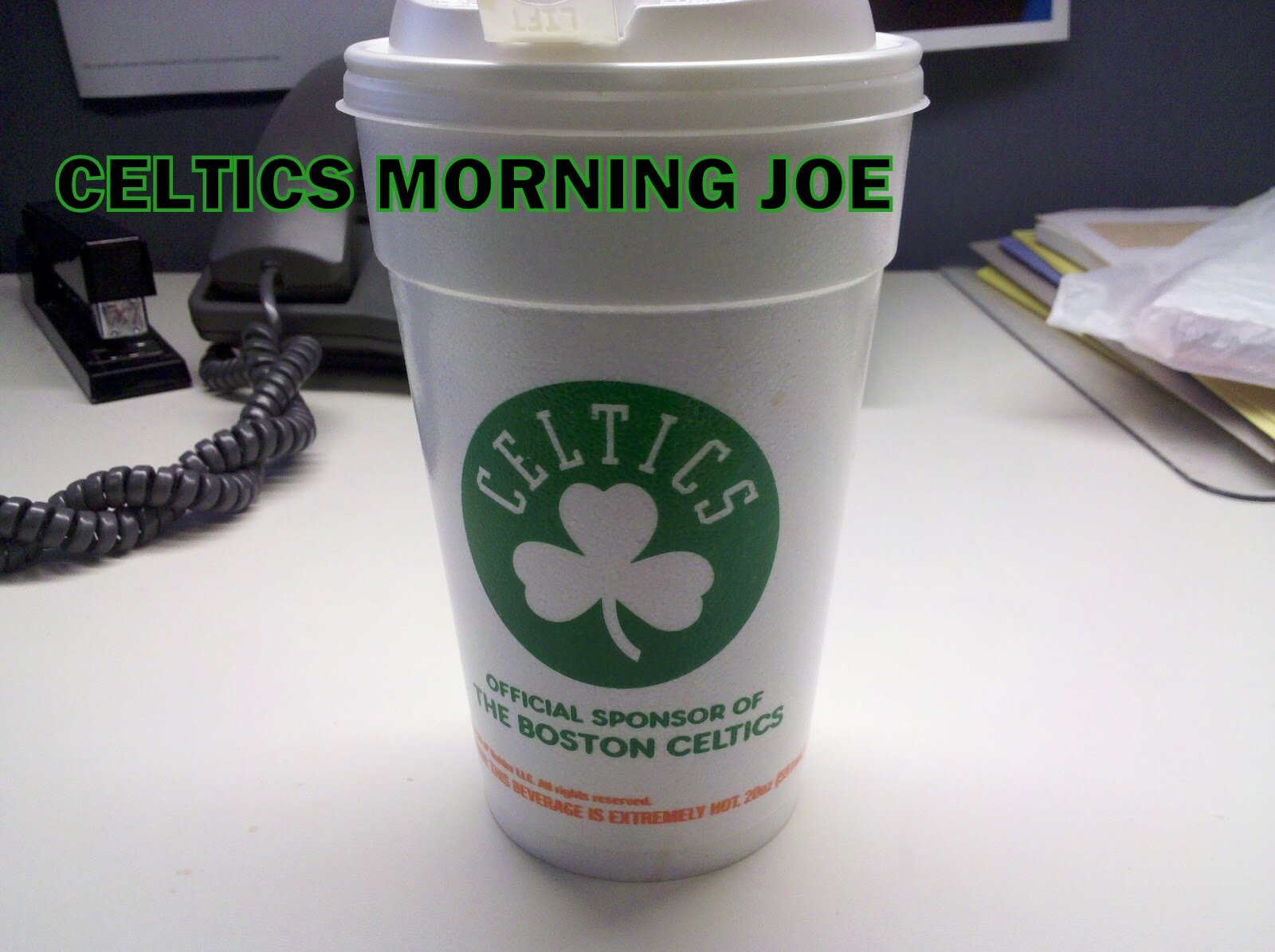 The big topic from Ainge's inteview, was Rondo's extension, or lack of one. He also spoke about the Crawford trade, and the future of the Celtics.



"I don't do deals just for the sake of change," said Ainge. "We change for the purpose of progress.

"In the deal that we did with Jordan (Crawford) and MarShon (Brooks), as an example, we like those guys, but we really want to see Phil (Pressey) play. And it was tough for him to get minutes and opportunities. With Rondo coming back, Phil wasn't going to (get) a chance to play much.

"On top of getting the assets, we like Joel Anthony's defense, and we like getting the draft picks and all that. But there are so many more things that go on top of it — getting opportunities for development. When we started the season, we just had logjams everywhere."

One of the logs is back at home, still under contract to the Celts cashing checks and waiting to see if he's included in a trade.

"I would say Keith (Bogans) was a guy we probably knew going into the year that wasn't in the long-term plan," Ainge said. "But with MarShon and Jordan, they're still young players. I like how Jordan played for us, and I like him as a kid. I like what I saw in MarShon when he got a chance to play in the D-League and his last game with us. I think he has potential and possibilities.

"We'll continue to monitor them, as well. Those guys are free agents this summer. We're evaluating everybody in the NBA, along with our own guys. But where we are now, we need to see some guys play.

"We still have a lot of bigs, and we really haven't had many injuries, except Kelly (Olynyk). Kelly had the injury and was out for five weeks, and Kris Humphries really stepped up. You know, we didn't go into this with a preconceived idea of who is on the bus. We think every one of them have a chance to be guys we really like, and Kris Humphries is a good example. I think everybody would think he's not part of our long-term plans, but as well as he's played and the character he has and the work ethic might play him into consideration for us down the road. We're trying to figure all that out."

If anything, by gathering 16 draft picks (with the potential of two others) over the next six years, Ainge has put pressure on himself to make the right evaluations.

"I've always believed that you build through the draft," he said. "And whether those drafted players are Al Jefferson, who you love, and Delonte West, who we developed and loved, and then move them for Kevin Garnett and Ray Allen — or whether those draft picks turn into Rajon Rondo or Paul Pierce and they're with you forever.

"So the draft is really important, and now we have a lot of assets. Draft picks are always tradable. Sometimes players aren't always tradable, once they expose themselves on the court. Draft picks almost always are tradable. But development is really important for us, and I'm happy with the development of Kelly Olynyk and Phil Pressey and Jared Sullinger and Vitor (Faverani). Vitor has been a little inconsistent, which you'd expect with inconsistent minutes and a guy coming from playing European ball his whole life. It's a whole different life."



Danny would look at Crawford again? Okay, doesn't make sense to me. Why trade a guy? I was working on another post, about Ainge and his want to rework the same magic from 2007, when he traded the Celtics youth and picks for KG and Ray. I feel like Danny has that same mindset. He's looking to build through the draft with trading his picks, but what if the Celtics get the top pick or 2 or 3 in the draft? Does Ainge really look to trade that pick? I don't think so, but outside of that, Danny is likely trading the pick, if he has a buyer.
I really believe Danny has a plan to keep this rebuild short and sweet, maybe it's my wish, but from what he says. I believe he wants this team contending soon, in a weak Eastern Conference.

Categories: Celtics Morning Joe