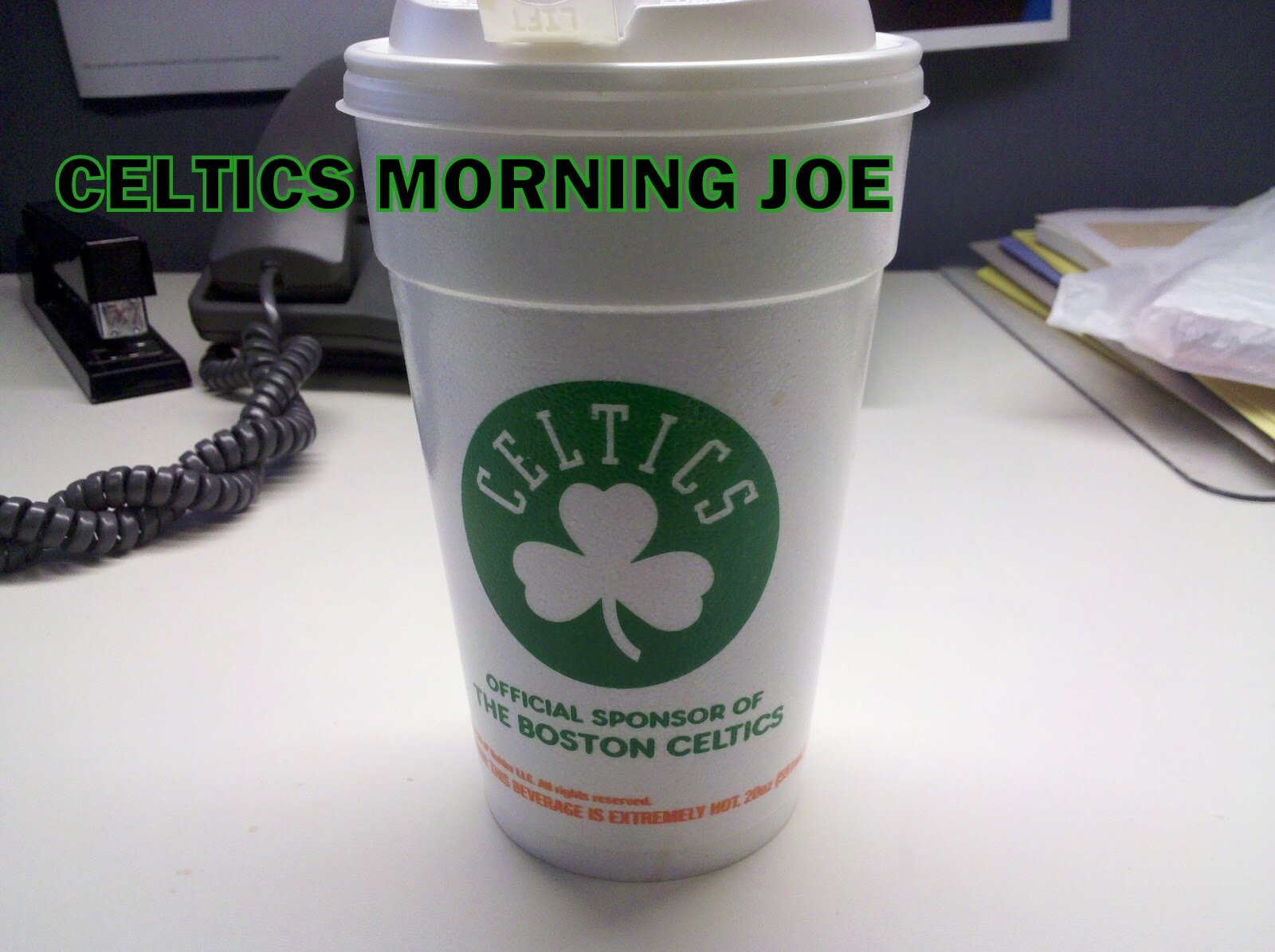 Seeing KG and Pierce brought back so much. I thought of the good times, and I thought of the heartbreak also. Misery, depression, anger and pain lingerd in my mind. But I also felt happy, and it was touching. I felt overloaded with emotions during the summer, and Sunday it all came back. Watching Pierce and KG on the other side wasn't right, but it was about accepting. 
Thoughts and emotions are essence of human life, and in sports it's real in so many ways.



"This was the toughest game I've ever had to play," Pierce conceded. "Tougher than any championship, tougher than any Game 7."



From my view, it wasn't the toughest for me. The 2010 Finals Game 7 is the hardest game, and that moment will stick with me for a long time.







"I had to compose myself before I looked back up, that's why I was kind of putting my head down, threw my towel on, but I thought Gino was going to get cracking," Garnett said with a big smile. "I should have asked [Rajon] Rondo [at dinner on Saturday night], 'Rondo, get them to throw some Gino up tomorrow.' It was all good."

Suggesting his return to Boston was tougher than his first trip back to Minnesota, where he started his NBA odyssey, Garnett detailed his ride on an emotional roller coaster while back at TD Garden on Sunday. But he stressed that, even without Gino, the video tribute and the fans' reaction exceeded even his wildest expectations for coming back.

"This was over the top," Garnett said. Later he added, "What comes to mind is unbelievable, I didn't expect anything like that for myself. It shows the first-class type of organization that this is and the appreciation from this organization for you. And I couldn't put it into words.

"Paul and I were joking before the game, who was going to tear up and drop a tear. I had lumps in my throat. I kept them under control and I focused as much as I could on the game and not take away from it. But, man, this was over the top. I couldn't put that into words."



Angry tears, broken hearts were apart of what was in the KG/Pierce Era. Hopes, and dreams were made, but also torn apart from injuries and trades.  All expectations  were high. You become invisible or at least feel that way. But, who cares?  We found something, Celtics pride became cool again. It was real to us.
I'll have more on this topic during the morning.

Categories: Celtics Morning Joe